Soft phone is a kind of hand phone that made up of soft material which is fabric. This material allows the phone to be extrude and fold at any circumstances. Besides, its function is performed through extrusion and folding of the soft phone. It is designed by Jian Qian. This phone can be charge through the bluetooth earphone that attached to the string of the phone. The interface of the phone are made of fabric while the screen of the phone are made of silica gel. This made the phone very light-weight and portable.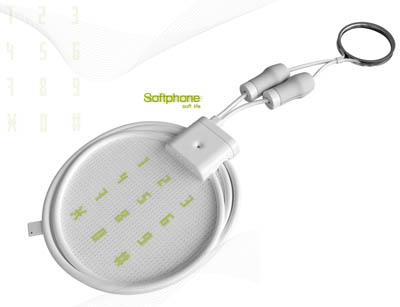 Different extrusion way give different function of the phone. For example, to hang up a phone call, we will just need to extrude it horizontally which the phone will look like an apple. If you want to refuse a phone call, all you need to do is to extrude it until it shaped like a banana without a click on the phone.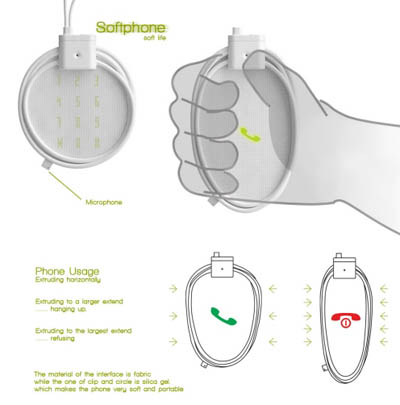 This soft phone had a camera attached on it too. For take a photo, we will just need to squeeze the phone in vertically which is different from answering phone call. An extrusion of the phone vertically with a little extend will focus the photo while an extrusion to larger extend will pull the trigger of the camera which is the shutter button in normal camera. When the soft phone is released and back to normal shape, the photo is successfully taken.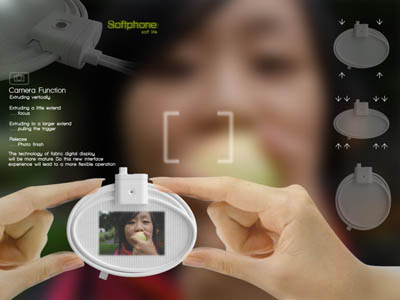 The screen of the soft phone is able to extend to bigger screen too. There are two form of the phone which are normal size form and special usage form. In special usage form, it will look like an ipad which have all the key on the screen.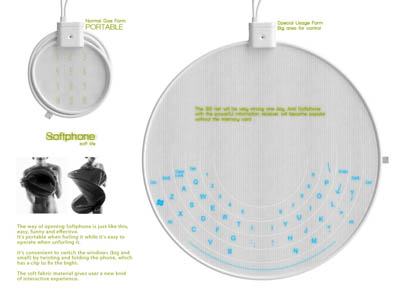 The size of the soft phone make it highly portable and even can be store in wallet.